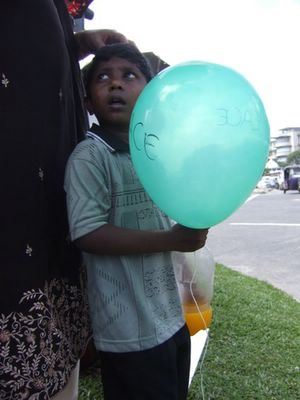 Mahima Induwara (6) from Badulla. He is the youngest participant of the peace demonstration.
I
nternational Peace Day was celebrated in Sri Lanka on September 21st 2006. Women for peace and democracy organized an hour long demonstration at the Lipton Circus.
Women from Badulla, Batticaloa, Hambantota, Negombo,Puttalam, Pollannaruwa participated.
There were about two hundred women gathered to show the strength for peace.